Insurance originally evolved as a commercial instrument. As technology became a vital component of almost all industries, the very way we trade goods and services has changed. Today's digital consumers are dictating when, where and how they are engaging with companies, and even how others should engage with brands. In view of these changing consumer habits, the digitalization of insurance is gaining widespread recognition among industry leaders with every year. What started out as a driver of marginal efficiency has now become an enabler of innovation and disruption.
From the very first social platforms and location technologies, digitalization presented itself as an immense opportunity. Like with any exciting new prospect, many were quick to foretell a new age of insurance, with ecosystems of connected devices, things and people.
In today's outlook of what these past predictions were and how they translate into today's world of insurance, we'll analyze the real impact of technology on insurance businesses and customers.
Then
In 2009, a technology report for the insurance industry notes that many companies were trying to improve the richness and effectiveness of interactions with customers, in the context of technology developments. Social networking, telematics and service-oriented architectures (SOA) were believed to be driving that transformation.
Facebook, Twitter and YouTube were emerging platforms that offered the ability to improve customer interactions, communicate product information and generate more sakss. Telematics were already an established trend that blended insurance, technology and mobility to capture real-time data.
A white paper from 2008 pointed out that:
"While consumers often use the Internet for comparison shopping, very few actually complete a sale online, a fact that's generally due to the way most insurance company Websites are designed. Consumers usually prefer to seek advice before purchasing any type of insurance, but many Websites don't facilitate agent interaction. The result is that insurance companies lose sales because they're not able to engage the customer during the crucial key points in the decision making process."
One of the solutions suggested to insurance companies at that time was to ensure an exceptional customer experience by offering multi-channel contact center interactions comprised of phone, fax, e-mail, SMS text messaging, and perhaps even Web chat.
If we look at buyer behavior today, the same recommendation applies, but the technologies have changed. The digital consumer still wants an exemplary customer experience but they expect to have many more digital touch points, from their cars and smart homes, to their wearables and their augmented reality gear.
As for the promise of service-oriented architectures (SOA), in 2007 they were still a prediction for the future:
"We believe that SOA provides promise and hope for the insurance industry. There is an opportunity to leverage investment in technology in order to meet business needs."
SOA was believed to be the right solution in addressing challenges faced by business and IT managers such as delivering new solutions rapidly with fewer resources or integrating new solutions with legacy applications. With the help of SOA, insurers believed they would be able construct business application rapidly by utilizing existing services.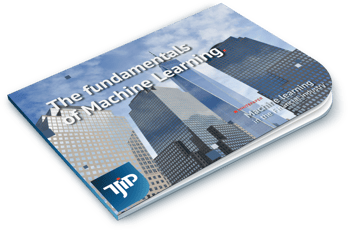 Now
While some technologies have evolved and changed to better suit today's market, others (like the fax) have become obsolete.
Telematics, for example, are still referred to as "the next big thing" or "the future of car insurance". That's because this particular technology has evolved and it can now merge with other technologies such as big data and the cloud. One example that showcases the potential of telematics is the partnership between TomTom Telematics and BP to offer businesses an innovative fuel and driver management solution. BP FleetMove combines fuel transaction information from BP fuel cards with driver behavior data from the TomTom Telematics Service Platform, bringing together insights into driver, fuel and vehicle data. This allows for easier identification of areas for improvement.
In the case of auto insurance, today's technologies make it possible for driving information to be accessed online or on apps allowing customers to monitor their driving patterns and make needed adjustments to improve their chances for better policies. Many insurance companies are already offering mileage-based and driving behavior-related discounts. In fact, insurance telematics policies are continuing to grow across Europe and the US.
Octo is a telematics company that provides tailored solutions for the insurance and automotive industries by collecting contextual vehicle, location and crash data, as well as driver behavior information to support Usage-based insurance (UBI) policies. The information that insurers receive from their telematics devices changes the way coverage is priced with policies drawing on data to cost premiums more accurately. The same technology is used to detect insurance fraud, by giving insurers a complete understanding of a crash. If the devices detect a G-force above a certain level, they can automatically trigger a call to check if the driver and any passengers are unharmed, or alert emergency services if needed.
"The data not only provides actionable data to insurance partners, it gives end users, insurers and fleet managers detailed insight into driving behavior and creates an opportunity for our business customers to improve their financial results and consumers to reap financial rewards through reduced insurance premiums as a result of safer driving."
Fabio Sbianchi, CEO, Octo Telematics via
The use of social networks has also been a correct prediction. Digital insurers today can enable contextual and meaningful interactions across the customer journey—and across multiple digital —channels by collecting and analyzing social data. Not only social data, but also demographic information, financial information and other public data can be corroborated with location and other sensor data to build a holistic picture of each customer. Insurers can use this to identify risk classes, determine policy prices, and settle claims.
Social media data offers insurers a better understanding of customer lifestyle, behaviors, and preferences, enabling them to create personalized services and offers. Using machine learning technologies, they can analyze this interaction data in order to improve, and predict more effectively for the next interaction with that customer.
In the US, MassMutual, for example, is data mining social media content to segment customers more effectively so they can position specific products and services in ways that are timely and relevant. Other insurers like Grange Insurance and Safeco are also partnering with Amazon to use its cloud-based virtual assistant device to help customers find local agents, get timely tips and advice, and research relevant products.
In the UK, companies like LV= Broker are using using advanced analytics and cognitive technologies to maximize the value of connected car offerings. This enables them to price premiums more accurately for each customer. The company is working with a telematics player to use its data analytics and telematics services to more accurately price risk, enhance claims management, and reward consumers with significantly lower prices. The Generali Group in Italy is using telematics as well to detect crashes in real time and reach out to assist customers as needed.
As far as SOA is concerned, we now have software solutions that can be used to develop corporate standards that business and IT can use to implement key strategic insurance initiatives faster and more reliably. Our software development capabilities enable us to use SOA to achieve faster time-to-market, improved internal collaboration, and faster processing times.
Insurance Now is even more surprising as we can access on-demand insurance policies. Slice is one such example. The startup launched in 2016 as a cloud-based insurance service that uses algorithms and data to lower the cost of issuing policies, increase automation around claims, and reduce claims fraud and loss. The company uses its technology to directly insure homes for homesharing, such as AirBnb, and has been testing a product for ridesharing. In the near future, interested insurers would be able to integrate the Slice platform into their own operations to sell insurance products for the sharing economy.
What's next?
More and more startups as well as established companies are leveraging these technologies to create better experiences for their customers but also to improve their operations. As we look towards the future, we see online sales technologies, advanced analytics, infrastructure and productivity, machine learning, the Internet of Things, distributed ledgers and virtual reality. Some of these have already begun to disrupt the industry and their impact will only accelerate in the next three to five years.
All these technologies have one main thing in common: their practical relevance. We're already using some of them to a certain degree or another and it's more than likely that this usage will only increase in the next five years. We're only a few steps away from driverless cars sharing our roads and becoming disruptors of the automotive insurance industry.
The digital insurers of tomorrow will probably be very different from the ones we see today, but our guess is that they will be better at understanding customer behavior and leveraging other digital platforms to manage claims more efficiently and deliver higher customer satisfaction.
I did not reference examples because they are competitors - for example IBM Insurance Application Architecture (IAA) and Softeon.