The future of Blockchain technology within the financial sector
Blockchain 101
We give an introduction to Blockchain technology and explain why the development of this technology is related to that of Mobile and IoT.
Application areas
There are several areas for which Blockchain applications are interesting within the financial sector. We describe 20 interesting fields of application.
Future & regulations
We describe what is known about the future of Blockchain. Plus the ethical and legal aspects of the technology that needs to be considered.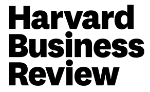 Covering the following topics:
An introduction to Blockchain.
Interesting application areas, including:

Smart contracts
Claim processing
Automated compliance
Cryptocurrencies
Proxy voting

The legislation regarding Blockchain.
The future of Blockchain technology.